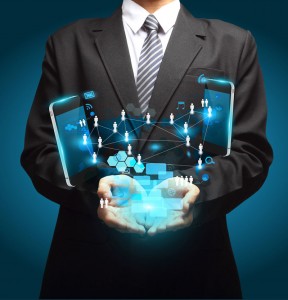 There is a growing need for Bandwidth in most organizations. Many applications need this bandwidth–Cloud Adoption, Video, and Mobile Workforce, just to name a few. At the same time, there are technology innovations–including SD-WAN and other broadband internet optimization technologies–that may save you money and improve network performance and productivity. Here are some things to consider to see if it is time for a Telecom expense audit.
Telecom Contract Compliance
Your business may be managing multiple contracts for your Telecom Expense. Review these contracts regularly to ensure your service is in compliance and billings are in accordance with your contract. Additionally, your contract may be up for renewal. If you do not have an ongoing process for checking your contract terms, now would be a good time for a Telecom Expense Audit.
Telecom Expense and the Cloud
Cloud adoption is at an all-time high. Voice, data, call center, communications and collaborations applications, online backup, and other Cloud Services will increase your usage of broadband and wide area networking. As you deploy these Cloud Services within your organization, you may accrue unnecessary overage fees. Ensure your Telecom expense is in line with your needs by performing a Telecom expense audit to align your broadband networking requirements with your changing needs.
Innovations in Telecom Networking
Software Defined Networks (SD-WAN) technologies will optimize your network and ensure cost-effective performance. For example, using Multi-Path networking, a router will duplicate your voice traffic and keep a second stream ready to go to avoid network bottlenecks. This technology may be a lower cost alternative to an MPLS network. If you have not considered SD-WAN it may be time for a Telecom expense audit.
If you would like to schedule an appointment to discuss your business's evolving communication needs, please give us a call today at (888) 496-2425. We have helped hundreds of companies just like yours, and we'd love to help yours too.