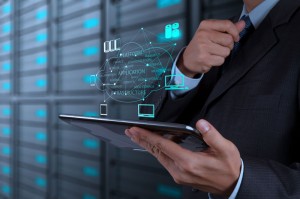 Office 365 is the Office you know and love, on all devices you use most, whenever you need it, and virtually wherever you are. There are a number of considerations to ease your migration and take full advantage of the many benefits from Office 365. Dynamic Network Advisors has a special offer including Free Migration services with every purchase. Here is what to expect:
Analyze your Existing Data Requirements
Before you begin your migration to Office 365, we will review your existing data-retention policies to help determine how much data can be archived in the new solution. Dynamic Network Advisors will review your inboxes as well. This will help with migration when identify overstuffed inboxes, and unused licenses from ex-employees, duplicates, and other opportunities to save on licenses.
Complete Management of Your Migration to Office 365
When you are migrating data to your new Office 365 we will manage the process from end to end. This includes  throttling the amount of information to avoid any unnecessary downtime or network bottlenecks during the migration project. During Migration we will also consider consolidating any domains to help avoid unnecessary licenses.
Office 365 End User Training Services
Know that there may be differences between the functionality of your existing office productivity tools and Office 365. We can train your team on how to be productive with the new communications and collaboration platform from Microsoft. If your employees are getting the most from Office 365, you are maximizing your investment.
Contact Dynamic Network Advisors to find out how you can get FREE migration support at the same cost as Microsoft Direct provides! Email Contact@dynamicnetworkadvisors.com or call (888) 496-2425 today so you don't have to go it alone!