Healthcare Cloud Computing
The cloud is well suited to meeting the needs of healthcare organizations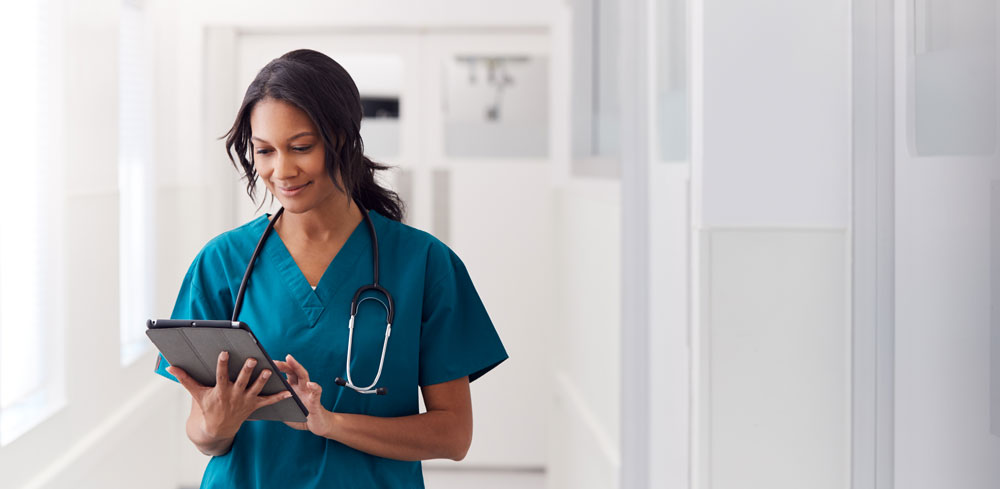 Time for Healthcare to Move to the Cloud
Investing in healthcare cloud computing is an important step in improving the quality of patient care. In addition, the importance of cloud computing to the healthcare field is also proving critical, as practices grow increasingly reliant on technology to enhance their financial and operational performance as well.
Build a Healthcare Cloud Computing Strategy that Prevents Overspending

Healthcare cloud computing can deliver significant benefits such as reduced costs, increased computing power, and improved security. However, to maximize these benefits, practices must understand their cloud options and make educated decisions.
While healthcare notoriously lags behind most industries in adopting new technologies, that has not been the case for healthcare cloud computing. Medical organizations, surprisingly, have embraced the cloud at the same pace as most sectors.
So how is it that healthcare facilities typically end up being about 40% over budget, compared to 35% of cross-industry global companies? Cloud computing can offer a significant ROI, but price fluctuations can make it difficult for organizations to accurately predict costs. Planning and strategy are necessary to prevent organizations from wasting money unnecessarily.
Developing a cloud strategy is key to transitioning from expensive on-premises deployments to a cloud solution and reduce the risk of wasting money. Organizations with a well-thought-out cloud strategy will have a better idea of the overall costs and how they can avoid wasting resources. Working with cloud vendors that have experience in the healthcare space can help organizations plan their budgets for a realistic and scalable healthcare cloud infrastructure.
Dynamic understands that healthcare organizations face IT budget restrictions. Our IT consultants can help practices understand their cloud options and how these options differ, then find a solution within budget.
Get Your Organization Ready for the Cloud with a Strong Strategy

Dynamic Healthcare Cloud Computing Solutions
Private, Public, Dedicated & Hybrid Servers
Custom networking, collaboration, and productivity for higher performance, cost savings, greater control, and increased security.
Data Center Consulting
A consultative approach assisting healthcare organizations in managing mission critical environments and protecting patients, data, and staff.
IOT/Application services
Application solutions can increase patient safety and health, while also empowering physicians to deliver superlative care.
Disaster Recovery
Replicate and store any computing environment to the cloud regardless of storage vendor or architecture.
Hybrid cloud deployments in the healthcare industry are expected to increase from 19% to 37% by 2021.
Source: 2019 HIT Infrastructure/Nutanix study
HIPAA-Compliant Cloud Storage
The cloud definitely has benefits in store for healthcare organizations. It is built to scale and offers cost-effective, effortless ways for organizations to collect, examine, and present data. In addition, it can expedite day-to-day operations and provide patients with dynamic, personalized care.
With all the advantages of the cloud, healthcare IT professionals are still skeptical of HIPAA violations that could easily arise. One of the biggest disadvantages is the various degrees of control healthcare IT teams must give up when deploying a cloud model. This loss of control is the biggest reason why some healthcare organizations are reluctant to adopt cloud solutions.
The cloud isn't going away. It will soon be a necessity and IT decision-makers will need to understand and trust in the available cloud solutions. That said, not all cloud solutions and vendors are created equal. It will be vital for organizations to do their research and make certain each cloud-based solution, no matter its purpose, is HIPAA compliant.
While HIPAA compliance is a legitimate concern for providers, entities like Dynamic are stepping up to assist healthcare providers to transition into the future of cloud computing.
Choose the best cloud environment
Are you ready to move your applications to a cloud environment and need guidance? Contact Dynamic today for an assessment of your cloud readiness.