IoT in Healthcare
The Internet of Medical Things (IoMT) is Expected to Have a Major Impact on Healthcare IT Systems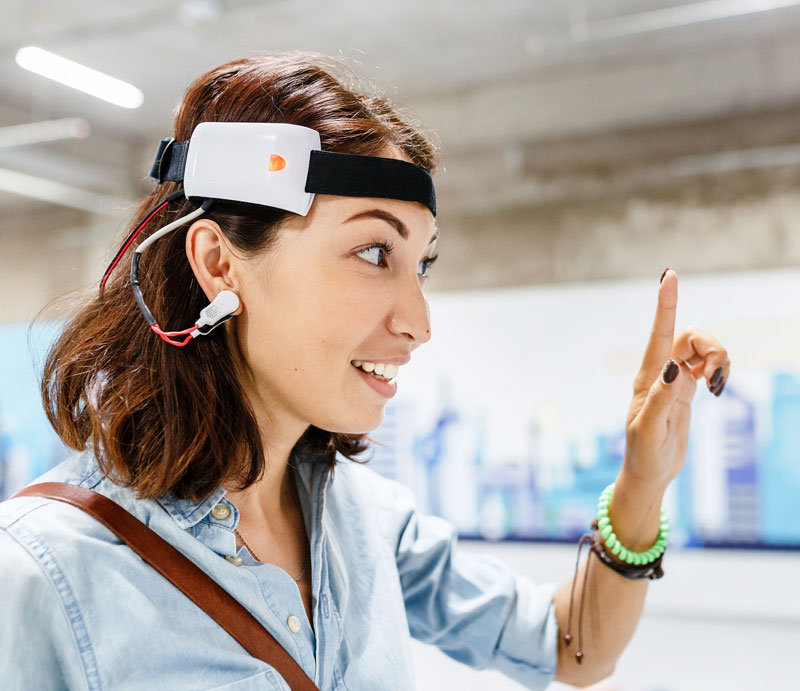 IoT in Healthcare Faces Obstacles
The spread of the Internet of Things (IoT) — a system of physical devices accessed through the Internet that identify themselves to other networked devices — has been a major market driver for several distinct industries. The growing prevalence of IoT in healthcare — known as the Internet of Medical Things (IoMT) — still faces hurdles, namely privacy concerns, infrastructure costs, and interoperability of data.
Organizations Mull IoMT While Considering Implementation Challenges
The increase in connected medical devices comes at a time when access to healthcare services has diminished for many patients. Today's Internet-connected devices are designed to improve efficiencies, lower care costs, and drive better healthcare outcomes. As wireless capabilities improve, more organizations are leveraging the potential of the IoT in healthcare while considering potential obstacles to implementation.
Though IoMT tools are able to easily collect and transmit health data, this information is susceptible to cyber-attack. About 29% of health IT leaders surveyed by Phillips named "data security" a primary barrier to IoMT adoption.
Clinic-grade medical devices need approval from the FDA, creating new challenges for regulatory authorities and legislators. Additionally, all IoMT devices should be interoperable for the most meaningful and clinically relevant results. Health systems integrating IoMT devices must also overcome short-term infrastructure costs, along with standardization issues that arise due to the proliferation of medical device manufacturers.
From 5G to IOT: Technology Trends to Consider
IoMT is Changing the Way Providers Deliver Care
Technologies that boost clinical efficiency and distance care are vital in today's healthcare environment. Although hurdles to IoMT integration are very real, the benefits of this technology are undeniable:
It Enables Extreme Connectivity
Connection of medical devices to the healthcare IT framework is beneficial to patients and caregivers alike. For instance, networked ultrasound machines can seamlessly send a scan to an electronic health record (EHR).
It Supports Care from a Distance
Remote patient monitoring can help providers quickly spot health problems.
It Creates a Strong Focus on Security Measures
It Enhances and Expedites Clinician Workflow
Clinical mobile computers are just one example of the point-of-care-convenience provided by IoMT devices. These machines offer secure messaging and image transmission without the need for a bulky cart.
It Supports a Proactive Approach to Self-Care
Soaring growth in the medical wearables market has widened the potential audience for personal health data collection.
It Turns Data Into Meaningful Insights
When organizations add predictive analytics to the mix, the results keep getting better. Data-driven risk assessments and alerting tools can significantly improve the speed and comprehensiveness of care.
The market for connected medical devices is predicted to grow from $14.9 billion in 2017 to $52.2 billion in 2022.
A Bright and Busy Future for IoT in Healthcare
The benefits of IoMT innovations are innumerable:
Implantable devices and wearables can collect and send critical information to help doctors adjust treatment.
Stationary machines like CT scanners have the ability to easily transmit images to enable better clinical collaboration.
Scores of sensors and mobile tools help medical professionals keep close tabs on healthcare system inventories.
By leveraging data collected by IoMT tools, artificial intelligence is further enhancing the effectiveness of care and decreasing adoption costs. AI has already proven useful in enabling the real-time, remote analysis of patient data. Multidisciplinary research is a great example of how AI can efficiently transform data into predictive knowledge, giving healthcare professionals a better understanding of an individual's health.
Ask us about next steps in application and infrastructure modernization
Ready to modernize your infrastructure and applications to take advantage of today's emerging digital transformation tools?