Healthcare Disaster Recovery Planning
Having a plan in place can help organizations avoid catastrophic data loss even in the most dire circumstances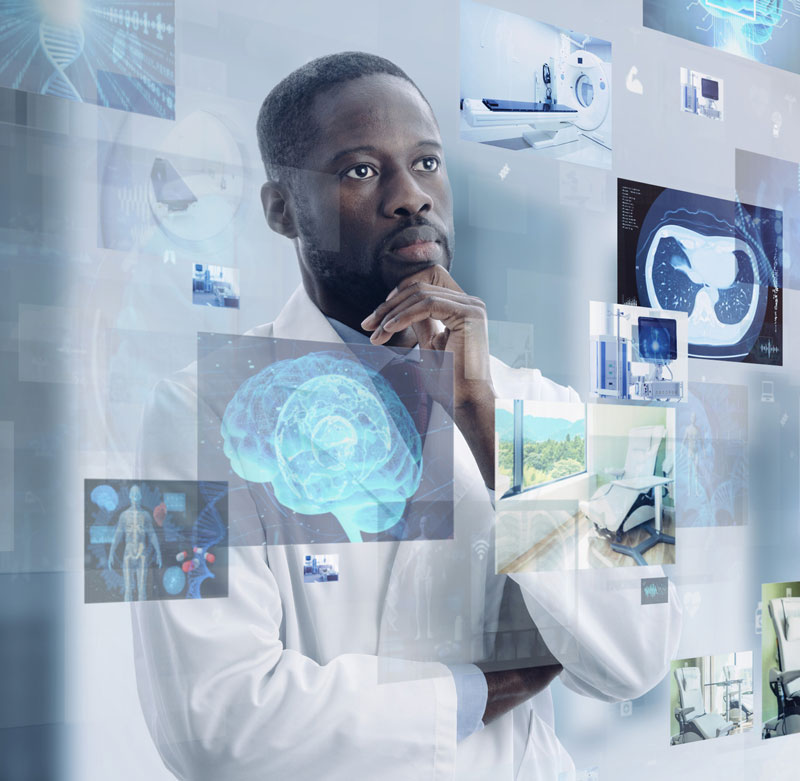 Accessing lost data is a serious issue in healthcare
Data breaches, ransomware attacks and natural disasters are impediments all organizations face in an ever-evolving digital landscape. While healthcare is not more or less vulnerable to cyberattack as compared to other sectors, a key difference is that quickly recovering patient information can mean the difference between life and death. Healthcare organizations must have a viable data recovery solution in place to avoid catastrophe.
Increased data usage means increased vulnerability
Organizations are now more invested than ever in new healthcare strategies related to complex data, in turn making themselves vulnerable to dangers that can inflict system shutdown. Indeed, the consequences of IT outages within a healthcare facility are far-reaching and potentially disastrous. Any lengthy cessation of technology support departments or systems may prevent hospitals from treating the people under their care. 
Healthcare institutions need a recovery solution that prevents long-term damage from a data breach or natural disaster-spurred equipment failure. Organizations must also seamlessly bring applications back online so patient care can continue uninterrupted no matter the circumstance.
Backup and recovery functionality in data center operations is crucial to keep patient info accessible at all times. Through carefully considered business continuity planning, healthcare groups can identify risks, implement processes and enhance systems to help them plan for disaster. The best recovery plans are ultimately focused on continuing essential operations when main systems are compromised.
A guide to disaster recovery planning
Disaster recovery allows entities to back up data and IT infrastructure in the rare event of massive DDoS attacks. Although disaster recovery planning can be overwhelming, there are a few key principles that can make the process more approachable:
Planning
Disaster recovery planners should serve as project managers, cohesively putting plans together while relying on their organizations to develop processes and associated documentation.
Clearly defined roles
As disaster recovery has a direct connection with business continuity, employees can play a role via workarounds, recovery actions, training and more. Unprepared staff are vulnerable to long-term outages, meaning organizations must communicate to workers the importance of supporting the disaster recovery planning process.
Prioritization
With a foundation in place, entities can then focus on the plan's most important facets while sidelining its less critical components. No disaster recovery effort will immediately account for every problem, with the most practical analysis addressing both best and worst-case scenarios.
Data collection
Contingency planning requires specific knowledge of disaster recovery and business continuity, putting an onus on organizations to document details and processes. Individuals assigned these responsibilities need proper training, either internally or from outside support sources. Ultimately, a contingency plan's efficacy will be dictated by the quality of collected data and analysis.
Continuous testing and revision
Disaster recovery planning is an ongoing process with no end date. Practices and processes must be revised in light of organizational changes and flaws within the plan itself. To that end, organizations should have clearly understood means of surveying each aspect of their disaster recovery process.
Staying HIPAA Compliant
Contingency planning in healthcare is a HIPAA priority, receiving particular attention today from the Office of Civil Rights (OCR), which routinely examines this process during investigations involving lost or corrupted data.
Lost revenue in healthcare due to unexpected downtime averages $8,662 per minute.
Choosing the right DR vendor
For most healthcare institutions, it's not a question of if a data recovery solution will be necessary, but when that need will arise. These organizations must seek out a seasoned vendor that prepares them for threats and ensures speedy information access even during the worst cyberattacks.
HIPAA compliance
Considering the complicated privacy laws surrounding healthcare information, HIPAA compliance is a must-have feature in any data backup or recovery solution. As companies engaging in best practices are transparent about their HIPAA status, it's wise for healthcare organizations to steer clear from vendors that aren't as forthcoming.
Protecting patient health without disruption
Healthcare groups should look to vendors offering the least amount of disruption to their existing IT foundation. With organizational IT infrastructure often comprised of patchwork legacy systems, institutions must determine how well an incoming recovery solution will connect to third-party EHRs and other systems.
Cloud scalability
Healthcare organizations adopting digital tools are now producing exponentially more data than ever before, calling for cloud scalability to manage that high volume. Smart institutions keep abreast of expansion costs and how they can quickly grow their cloud backup environment. A complete backup and data recovery solution is vital in limiting interruptions during an online attack or physical data disaster. Cloud-based options are an ideal choice for making sure recovery data is always available without putting undue strain on IT staff.
Why Dynamic
An outside perspective can help healthcare organizations re-think their existing business continuity and disaster recovery plans. This overhead view can be especially valuable for organizations using outdated plans or undergoing changes in management, operations and IT systems.
Ensure your practice is protected from downtime and loss of critical information by strengthening your backup and data protection.