Connectivity and Network Infrastructure for Healthcare
Monitoring and optimizing wireless networking systems is crucial for keeping pace in a changing industry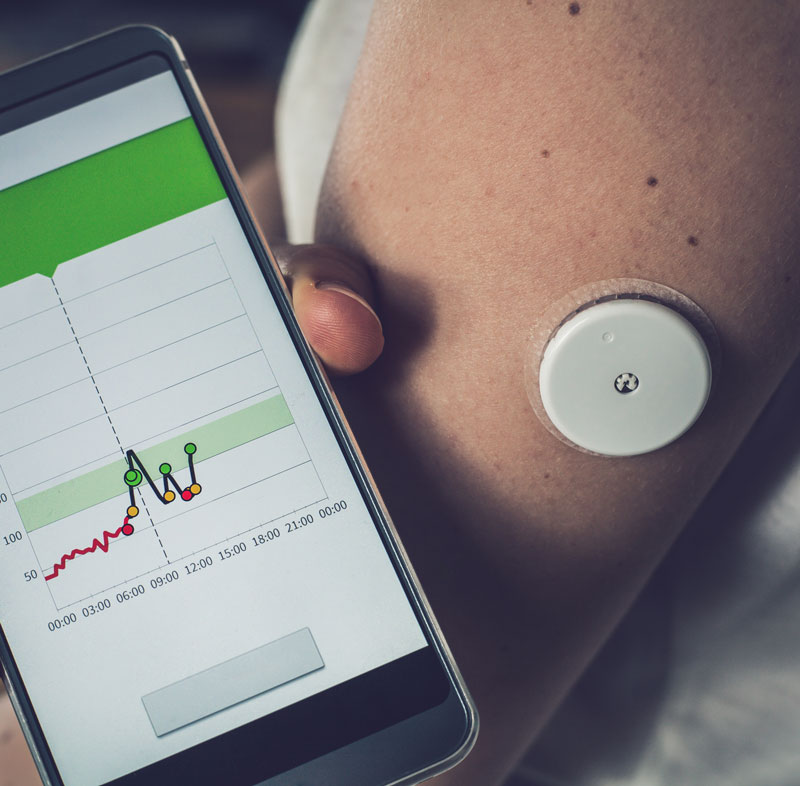 Network Performance Monitoring Presents a Challenge for Healthcare Organizations
Wireless network  infrastructures continue to pose a challenge for hospitals and healthcare systems. According to a recent survey conducted by healthcare communications firm Spok, almost half of surveyed U.S. healthcare professionals cite Wi-Fi coverage as a hurdle, while 39% report cellular coverage as an area of concern. As Internet of Medical Things (IoMT) devices continue to grow in quantity alongside the increasing prevalence of 5G wireless, dependable network performance and monitoring will be vital in ensuring these assets run smoothly and securely.
Growth of Healthcare IoT Requires Robust IT Infrastructure
Network performance monitoring tools alert users – via alarms and reports – to a wide variety of system abnormalities, allowing IT staff to quickly isolate specific issues. Immediate alerts on denial-of-service attacks, for example, can prevent a small problem from developing into something potentially dangerous for your entire system.
However, the ballooning number of connected medical devices has left wireless networks strained. Nor is this technology limited to mobile devices. Healthcare organizations must balance network traffic among wireless Internet endpoints as well as various wired and cellular connections.
Healthcare leaders continue to seek faster and more reliable cellular connections, but additional testing must be conducted before a standard technology can be safely deployed. Although healthcare IoT devices are becoming increasingly valuable in clinical settings, their proliferation requires a heartier network. The stronger your network infrastructure, the more your system can embrace the newest IoT devices.
From 5G to IOT: Technology Trends to Consider for Your Business
Network and Connectivity Features and Benefits for Healthcare
Providers have a variety of reliable solutions available via Dynamic Network Advisors to empower clinicians, care facilities, and remote workers with a secure healthcare communications platform:
Ethernet Transport
Also known as Private Line Transport, Ethernet Transport provides flexible bandwidth options across all networks.
SD-WAN
Through software-defined wide area networks (SD-WAN), business-savvy providers can maximize bandwidth and provide Quality of Service (QoS) on top of any WAN connection.
Internet Failover
Should your Internet go down, Dynamic has solutions on hand to make backup circuits simple and affordable.
Private Networking
Dynamic assists health providers with customizing private multi-protocol label switching (MPLS) solutions alongside "bring your own access" VPN options. 
Satellite & Fixed Wireless
Dynamic makes high-speed IP networking available for both fixed and portable satellite locations.
4G LTE Networking
Dynamic has brought two powerful technologies together by adding 4G LTE-based connectivity to its managed SD-WAN service.
5G/Distributed Antenna System as a Service
Dynamic can deliver an always-on indoor wireless signal to any device from any cellular carrier.
Broadband
Broadband Internet harnesses multiple data channels to send out large quantities of information. Dynamic utilizes patented quoting tools to find health systems the right solution in minutes.
Managed High Speed Internet Access
Connect to any application securely and efficiently with cost-effective Internet access powered by SD-WAN.
The Association of American Medical Colleges predicts the U.S. will face a shortage of up to 104,900 physicians by the year 2030. 5G will allow patients too sick for an office visit to use telehealth services to communicate more quickly with their physicians.
Harnessing Clear Communication to Make a Valuable Healthcare Connection
Nearly 80% of respondents in the Spok survey said that collaborating with healthcare team members is an essential function of their mobile communication devices. Critical data such as nurse call alerts, secure texting, and protected health information are supported by a variety of devices.
As wireless networking moves into the next generation, organizations that make system monitoring and clarity a priority can better foster continuity of care. A digital transformation aided by Dynamic ensures optimal low-latency connectivity for information that needs to move swiftly and safely from mobile devices to electronic health records (EHRs).
Clear communication is especially crucial, when telemedicine is reaching patients in hard-to-reach rural areas. And as members of a treatment team can't always be at the same place at the same time, network connectivity allows staff to remotely consult with one another or access information from a patient's medical history. Additionally, first responders miles away from the nearest health facility can securely access a network to make critical diagnoses in the field. The possibilities of a powerful digitized healthcare network are truly endless.
Ready to transform your legacy network infrastructure?