Security Assessment for Healthcare
Find vulnerabilities now and stop them before they become costly later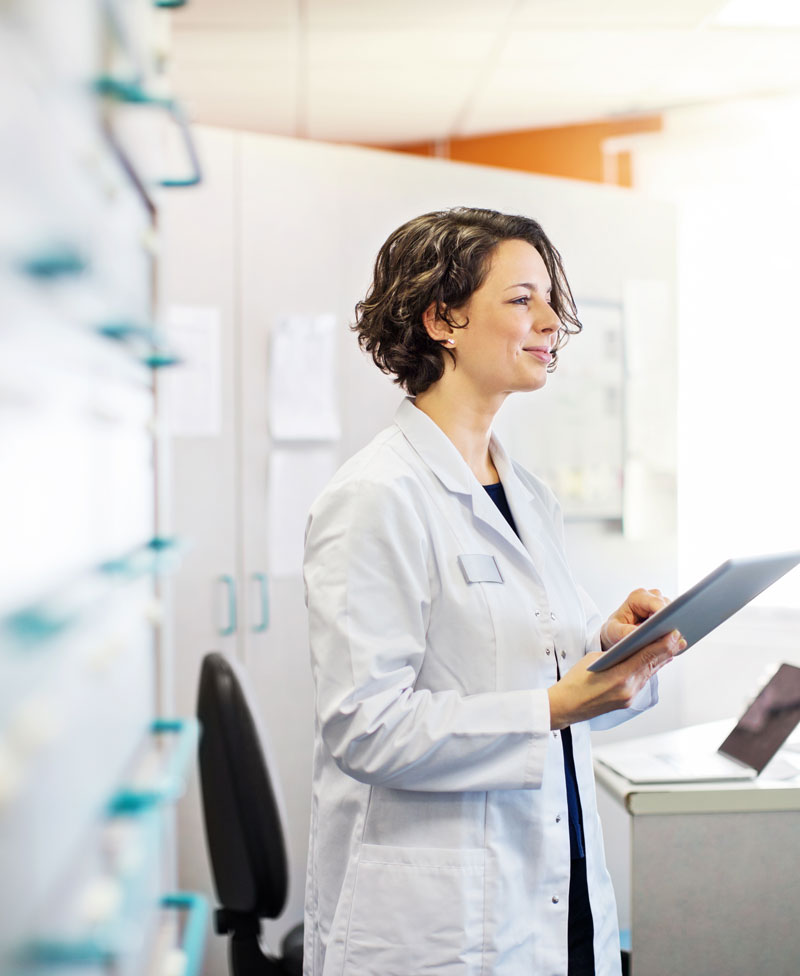 Security Risk Assessments
A cybersecurity assessment provides your organization with the baseline information you need to make informed decisions about your cybersecurity plan. The assessment identifies which assets in your organization are vulnerable to a cyber-attack.
Security risk assessments provide you with the data you need to get a clear understanding of what risks you're exposed to and the degree of risk. Cyber risk is fundamentally a digital risk, and as the digital landscape continues to evolve and change, the types of and degrees of associated risk evolve as well.
Today's organizations must build continuous cyber risk assessments into their security plan — this way, they can ensure that they're always up to date and able to identify new potential threats and evaluate whether or not current security controls are sufficient for protecting against them. The more you make cyber risk assessments a routine part of your security plan, the more resilient your cybersecurity becomes.
Cybersecurity Risk Levels
Knowing that you have risks is one thing, but understanding the severity of each risk and how they affect your organization is key to building your defense strategy.
A good risk assessment process will show the level of potential risks in your current system, the severity, and reveal the different approaches you can take to address each risk.
IT Managers managing risk assessment tools often have a list of security improvement recommendations but struggle to get approval for them. If this is the case for you, a risk assessment often gets the needed traction to move security projects forward.
A risk assessment is your strongest tool and advocate for identifying and implementing security improvements that will make the biggest impact and give you the easy to understand data needed to secure the budget you need to properly secure the organization and protect it from costly attacks.
Chronic underinvestment in cybersecurity plagues healthcare IT
It is time for healthcare organizations to re-assess and equip their security teams with the resources needed to keep their data, staff, and patients safe.
Ask about our healthcare cybersecurity consulting capabilities.
What to look for in a Security Risk Assessment
The biggest challenge of risk assessment has always been managing the process and understanding the findings. Many companies are still using manual processes that involve spreadsheets and require an expert to translate the process and results. Today's best-in-class risk assessments generate easy to understand polished reports, making it easy to share findings with auditors and executives.
An effective security risk assessment involves six areas of focus:
Find threat sources
The first step of security risk assessment is identifying and characterizing all threat sources. Examples may include hackers, insiders, terrorists, criminal groups, and other sources.
Identify potential threat events
Step two is identifying the potential threat events that can occur and which sources each event can originate from. Examples of threat events include phishing attacks, ransomware, trojans, and distributed denial of services (DDoS).
Expose vulnerabilities
Cybercriminals nearly always go after your weak areas. Identifying backdoors and vulnerabilities in your network is the best predictor for where and how a future attack is most likely to occur.
Probability of exploitation
The fourth step involves analyzing findings from the first three steps to determine the likelihood of threat events resulting in losses. This step is fairly complex and is one of the most valuable aspects of a quality security assessment.
Probable impact
This step, like step four, is a highly complex and invaluable calculation. By analyzing your organization's assets, high-value targets, and a number of other variables, the most likely impact of a loss event can be determined. For example, if a ransomware attack is successful, this step will show you how it would most likely impact your organization.
Risk value calculation
The last step in a security assessment process takes the impact values calculated in steps four and five to calculate a risk value. The combination of the likelihood of exploitation and impact determines the final risk value calculation. The final calculation reveals the overall strength of your current security strategy.
Between 2017 and 2019 the percentage of executives with "no confidence" in their organization's ability to understand and assess cyber risks doubled, from 9% to 18%
Why invest in Cyber Risk Assessment?
A professional security risk assessment shows you where you are today and what you need to do to be prepared for the newest and most subtle exploits that may come along tomorrow.
When organizations attempt to take on in-house cyber risk assessments without the right tools or experienced personnel, the consequences of missing a threat or vulnerability can be extremely costly – much more so than outsourcing your risk assessment.
Organizations are often tempted to overlook aspects of security because changes would cause disruptions or require significant costs to fix. Unfortunately, cybercriminals are aware of this mentality and all too often find and exploit major holes in networks that result in damages and costs much greater than any security upgrade.
Long-term savings
Identifying weak points and securing them today saves your organization money and reputation damage in the long-term.
Get a template for future assessments
Your first assessment will provide a template to reference for future assessments while creating a track record of your efforts to provide the most secure environment possible for customers and stakeholders.
Stay in regulatory compliance
Data breaches can have a substantial financial and reputational impact on healthcare organizations. A secure network helps you stay in compliance with HIPAA and PCI DSS.
Cybersecurity Management
Ask how you can outsource your organization's cybersecurity management to save money and time, while also overcoming the very serious and growing cybersecurity skills gap. Learn about Dynamic's Cybersecurity Management for Healthcare.
Dynamic's Security Risk Assessment will help determine the solutions your healthcare organization needs to empower effective management of security risks across your entire organization.