SD-WAN Solutions for Healthcare
Increase Network Agility, Improve Security and Reduce Cost Across Multiple Locations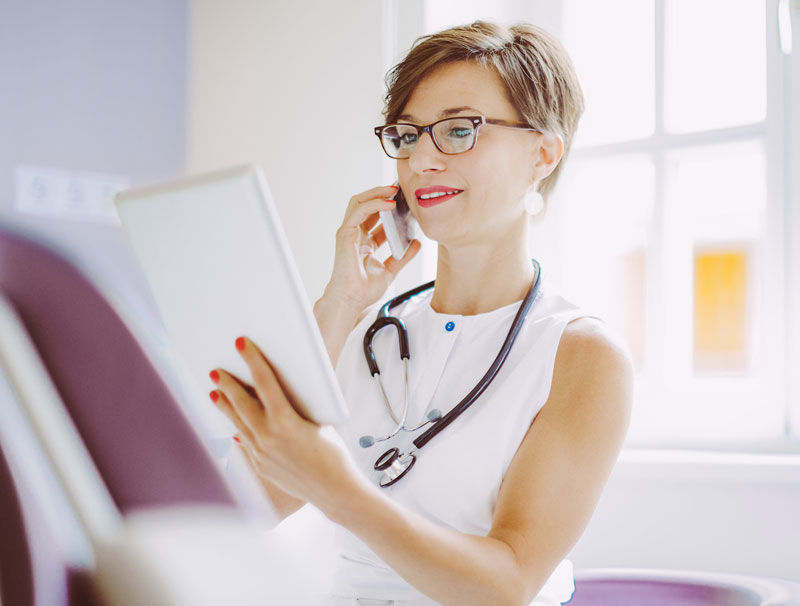 Software-defined wide area networking (SD-WAN) is the most advanced WAN connectivity option on the market. Powerful SD-WAN solutions have transformed the way organizations structure their networks. It allows multiple internet connections at all locations to be combined into a single connection. The result is more speed, security, and reliability without the cost and management complexity of buying dedicated connections from a local telecom.
Ensure Network Accessibility and Provide a Superior Customer Experience with SD-WAN
Today's healthcare communication environments demand constant uptime for both patients and healthcare personnel. Patients expect secure and seamless access to their medical records. When access is slow or unavailable, patients are quick to dial customer service lines and voice their frustrations. The problem only gets worse when phone lines get clogged, connections drop, and customer service agents are not able to access data for patients.
For healthcare staff, their frustrations quickly mount when they're unable to access client notes, schedules, messaging portals, and other critical systems. And with the continual release of healthcare apps slowing down legacy networks, the need for robust healthcare connectivity is greater than ever before.
Telemedicine has transformed the healthcare industry, and with the all-time high demand for virtual e-visits, seamless connectivity is paramount. A lapse in connectivity or a poor connection on the provider's end can negatively impact the patient's experience to the point of them seeking care from a provider who can accommodate them.
SD-WAN Key Features and Benefits for Healthcare
Rest assured that patients and staff will always have access to a fast and reliable network, even during a local outage.
Always-Available Bandwidth & Network
Mobile health now has more than 300,000 apps on the market. Patients are turning to their devices to communicate with healthcare providers, and the healthcare industry is responding to patient demand. It's a win for both sides, but it requires more bandwidth than ever before. SD-WAN is the only service proven to consistently provide the needed bandwidth to create a network that's always available and consistently performs to meet both patient and healthcare provider expectations.
Centralized Management and Control
By implementing secure cloud-based SD-WAN solutions, healthcare providers can manage their complex networks with ease, quickly integrate new remote branches, and enjoy plug-and-play cloud services. SD-WAN eliminates the need for manual visits to each branch site, saving significant operational costs and maintenance.
MAP Agility
Mergers, acquisitions, and partnerships (MAP) are the norm in the healthcare industry, and trends show they'll only continue to become more frequent. Integrating can be very complicated, especially for larger organizations. SD-WAN eliminates the traditional six months or more integration process and requires no new equipment or lengthy on-site expert deployments.
Why Healthcare Providers are Turning to Managed SD-WAN
Healthcare providers are hopping on the managed SD-WAN bandwagon – and telehealth is driving it.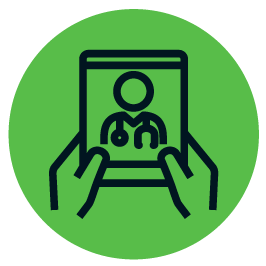 Telehealth and Telemedicine
High definition video conferencing and high-resolution EMRs are the foundation of the telehealth and telemedicine experience. Communication in a post-COVID-19 world means Quality of service (QoS) is more important than ever as jittery and dropped connections are detrimental to providing high-quality care to remote patients.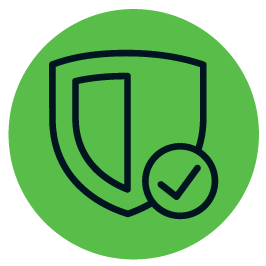 Secure Remote and Mobile Clinics
When testing and diagnosing patients in rural settings, timing is critical. However, as fast as mobile medicine stations can be set up, they must comply with the same requirements (HIPAA) as primary care offices. SD-WAN enables organizations to set up remote and mobile sites and access their network using any connection – even LTE and 5G.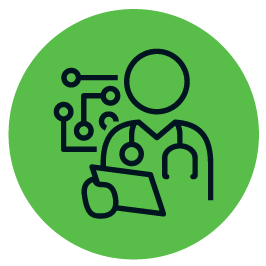 Virtualized Desktop Infrastructure
Virtualized applications and virtual desktop infrastructure (VDI) are increasingly becoming the trusted tools for clinicians to access EMRs. VDI supports smartphones and tablets, and features robust security measures to ensure HIPAA compliance. With the high bandwidth requirements of VDI and practitioners increasingly using it remotely, SD-WAN provides "intelligent" application routing to enable reliable remote office care.
Research predicts a 40 percent compound annual growth rate for the SD-WAN technology over the next five years, estimating that the market will hit the $4.5 billion mark by 2022.
SD-WAN solutions provide the stable and fast bandwidth necessary for medical IoT devices
Technological advancements are giving healthcare providers new and innovative ways of managing and delivering patient services while improving profitability. In the past, the Health Insurance Portability and Accountability Act (HIPAA) made it a challenge to implement secure technological solutions, but SD-WAN helps simplify adherence to regulations. The tools now available to the Healthcare Sector are proving to transform healthcare availability, patient outcomes, and profits.
IoT-enabled medical devices are providing critical data in real time to drive better patient outcomes. From wearables like biosensors to X-ray machines with Wi-Fi, IoT-enabled medical devices transform how health practitioners perform their jobs. Remote patient monitoring, treatment progress observation, and housing vaccines are examples of medical devices with integrated IoT. SD-WAN provides the stable and fast bandwidth necessary for medical IoT devices to be reliable tools in healthcare facilities.
Healthcare investment in IoT to skyrocket
Network Functions Virtualization (NFV) is no longer an "if" but has become a "when" for healthcare facilities. NFV reduces costs and accelerates service deployments for network operators by decoupling functions like firewalls and encryption from on-premise dedicated hardware and moving them to a centrally managed virtual server. Hospitals are getting in line to enjoy the benefits of reduced maintenance and hardware costs, easy network upgrades, and longer life cycles for network hardware. Healthcare leaders combine NFV architecture with their SD-WAN network to transform operations and patient outcomes like never imagined.
Dynamic partners with every SD-WAN solutions platform with extensive experience in the healthcare field. Ask to speak to a solution expert today.
Discover more how SD-WAN solutions make healthcare networks smarter.