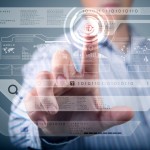 Do you have workloads currently running on AWS, Microsoft Azure or other Infrastructure as a Service (Iaas)? Are you considering moving some of your premise based workloads to the Cloud? If you answered yes, then you may be like a lot of our customers with multiple stacks, on multiple platforms.
With so many options, many companies struggle to be experts in everything. The good news? You don't have to be. Let Dynamic Network Advisors help you manage your Infrastructure as a Service.
We act as an independent broker to help you get the most out of your suppliers. Working with a range of solutions, we provide the management so you can focus on the big picture and future requirements.
Our partners support for AWS, Azure and other IaaS comes with certified experts who have a single focus: helping you get the most out of your investment in the Cloud. They handle migration, architecture design, as well as ongoing security, optimization, and operational support.
If you would like to find out how we can help you lift your workloads to the Cloud, contact us and have one of our specialists perform a pre deployment network assessment to find out if your network is ready for the Cloud and what our Support for Cloud Services can do for you.
As always, if there is anything we can do for you regarding your current Cloud services and environment, please just let us know.