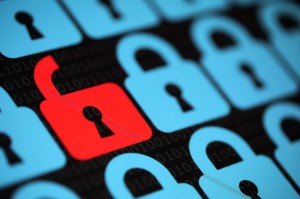 Data protection isn't just about reliably backing up your application data and files. It is also important to be able to rapidly restore data in the event of data loss. In addition to natural disasters, cyberthreat and human error drive the need for a solid data protection plan and reliable network performance. There are many aspects to keeping your data protected and your Network in compliance. Here is a short list of considerations:
Networking and Broadband Connectivity
Having a fast, reliable network and broadband connectivity helps you gain access to your online backups for rapid recovery of your application data and files in the event of a data loss. Without a reliable network, your time to recover may go from hours to days. There are many affordable ways to avoid unnecessary downtime, including Multi Protocol Label Switching (MPLS) and Software Defined Networks (SDN) options for Wide Area Networking (WAN) and connecting to the Cloud. Without reliability your network may be the weakest link in your data protection plan.
Network Security and Compliance
Keeping your network security up to date is a critical component of your data protection plan.  Making sure all endpoints and servers are protected with Antivirus and Anti Malware threat detection with up-to-date threat definitions will help avoid loss of data due to cyberthreat.  Consider routine monitoring of your network to ensure your network is secure. Not only will this help prevent and detect any security breaches, monitoring your network will keep you in compliance with industry regulations including the Payment Card Industry Data Security Standard (PCI DSS), a standard for credit card processing.
Employee Awareness of Cyberthreat
According to a 2015 research report, "Trends in IT Security" by the Computing Technology Industry Association (CompTIA),  companies see many sources of human error contributing to security threats resulting in loss of data. End-user failure to follow policies and procedures, general carelessness, and failure to get up to speed on new threats, top the list of specific actions that cause problems. Periodic training of your employees will close these knowledge gaps around technology and strengthen your data protection plan.
Network performance is a key element to avoid any unnecessary downtime due to data loss. Having a data protection plan that keeps your network secure and your employees aware of cyberthreat, helps avoid unplanned business interruption due to data loss and data leaks.  If you have concerns about your network and data protection plan, contact your network specialist today.