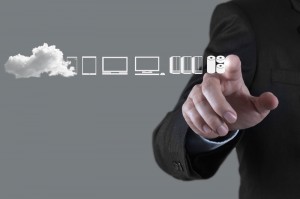 The market for Security as a Service continues to grow at a rapid pace. According to industry-leading research group Gartner, the market for Cloud-based Security as a Service is expected to reach $4.13 billion by 2017. With the growth of persistent threats, including Malware, the increased demand for secure email, network protection, and remote vulnerability assessment has surged.
Why Consider Security as a Service?
With the increase of threats from Malware, Phishing, and Computer Viruses, it has become increasingly important to continuously analyze network traffic for unusual activity. For example, by detecting abnormal increases in bandwidth consumption, or atypical traffic flows, a Security as a Service team of experts can quickly track down malicious activity sources and proactively identify potential security breaches.
In addition, it is important to ensure your network is carefully monitored and in compliance. By ensuring your firewall and other security devices are in compliance with the latest firmware updates, along with proactive monitoring and management of your network, you are able to establish an effective security perimeter for your business and its critical digital assets. Maintaining endpoint protection by updating security definitions for antivirus, malware threats, and other intrusions adds additional levels of protection.
What to Expect from Security as a Service
Security as a Service provides many benefits, including the ability to centrally manage network devices from the Cloud. Properly configured, this easy-to-use Hybrid Cloud architecture proves to be a powerful way to administer security while fixing and reducing operating costs.
Security as a Service controls users, applications, and devices without the need for additional hardware or management software to install and maintain. In addition, you can achieve secure (PCI and HIPAA-compliant) Cloud infrastructure that scales from small sites to million-user deployments.
If you have not considered Security as a Service, perhaps now is the time. If you are ready to find out more about Security as a Service, please contact Dynamic Network Advisors to take advantage of our Free Cloud Workshop today!