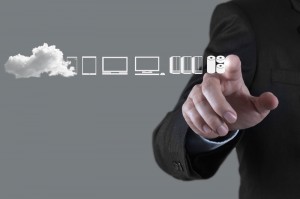 If you are looking for global infrastructure, secure document sharing that is HIPAA Compliant Amazon AWS Virtual Private Cloud may be the solution for you.
Amazon Web Services (AWS) provides on-demand delivery of IT resources and applications via the Internet with pay-as-you-go pricing. Whether you are running applications that share photos to millions of mobile users or you're supporting the critical operations of your business, the "Cloud" provides rapid access to flexible and low cost IT resources.
Why Amazon Web Services (AWS)
With AWS, you don't need to make large upfront investments in hardware and spend a lot of time on the heavy lifting of managing that hardware. Instead, you can provision exactly the right type and size of computing resources you need to power your newest bright idea or operate your IT department. You can access as many resources as you need, almost instantly, and only pay for what you use.
Change Your Infrastructure from a CapEx to OpExp
Instead of having to invest heavily in data centers and servers before you know how you're going to use them, you can only pay when you consume computing resources, and only pay for how much you consume.
Tap Limitless Capacity
Eliminate guessing on your infrastructure capacity needs. When you make a capacity decision prior to deploying an application, you often either end up sitting on expensive idle resources or dealing with limited capacity. With Cloud Computing, these problems go away. You can access as much or as little as you need, and scale up and down as required with only a few minutes notice.
Focus on projects that differentiate your business, not the infrastructure. Cloud computing lets you focus on your own customers, rather than on the heavy lifting of racking, stacking and powering servers.
Looking at deploying Cloud services with AWS? Call Dynamic Network Advisors at (888) 496-2425 today.