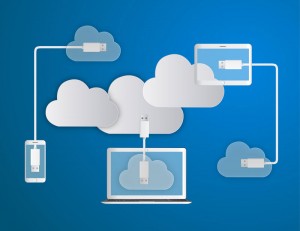 With Cloud Computing becoming the norm, your business applications are only as good as your network connection. Bandwidth constraints and loss of connectivity can interrupt Cloud Services including VoIP, Communications and Collaboration, online backup and other Software-as-a- Service applications.
Software Defined Networking has emerged as a cost-effective method to provide enterprise networking at an affordable price, for the following reasons:
Software Defined Networks Provide Affordable QoS Option for VoIP
A Software Defined Network router will keep calls up and functioning in the event of network congestion. Using Multi-Path networking, a router will duplicate your voice traffic and keep a second stream ready to go. If the primary stream degrades, the router will instantaneously flow over to the second connection and keep your call active.
SDN is Affordable and Easy
SDN gives you the look and feel of a lease line or costly MPLS solution by providing you the ability to prioritize one path (or stream) of traffic over another. The configuration adjustment is simpler than a traditional router or switch. Because SDN is configured through a Cloud interface, the administration of devices can be done any time and anywhere.
Software Defined Networks are Secure
An SD-WAN offers secure performance using direct Internet access. For example, a Software Defined Network can create a VPN for office Internet connectivity to connect branches to headquarters, so Cloud applications are optimized and the entire network can be used securely and efficiently.
As you move your business to the Cloud, your applications will be more sensitive to network performance. Software Defined Networks offer subscription pricing similar to most pay-as-you-grow Cloud Services. This means you now have access to enterprise-grade performance and rapid branch deployment, all with a cost-effective delivery model.
If you would like to find out how to improve the performance of your Cloud Computing environment or save on network costs, contact Dynamic Network Advisors today at (888) 496-2425.