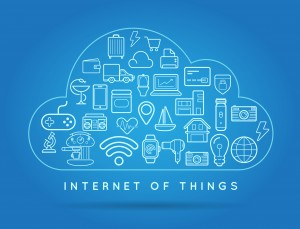 Internet of Things is an emerging area of technology where objects and devices communicate to one another using the Internet. This increased machine-to-machine Communication is making everything from milk cartons to manufacturing plants smart. From wearables to cars and  factories to cities, Internet-enabling a range of consumer-based and business-oriented inanimate objects will use a lot of bandwidth and generate a lot of data. The number of "things" connected to the Internet is expected to reach 50.1 billion by 2020, according to Frost & Sullivan.
The benefits of Internet of Things realize savings by reducing labor, inventory and waste. Here are some examples of how industries will benefit.
IoT for Healthcare
Healthcare organizations can know in real time where medical personnel, contractors and patients are across all facilities. IoT also provides the capability to monitor the location and status of critical equipment and supplies. The less time your staff spends looking for usable equipment and supplies means more time treating patients and improving quality of care.
IoT for Manufacturing
Manufacturers can coordinate Work in Progress with real-time information across your supply chain about location and availability of your inventory and stock levels. Better line efficiency leads to lower production cost, higher quality issues, and fewer missed ship dates.
IoT for Oil and Gas
Energy companies can monitor staff in areas of high noise levels or hazardous materials exposure. By tracking the location of hazardous materials and safety equipment, you can predict and mitigate potentially dangerous situations. What's more, accurate location and tracking data improve regulatory compliance, reduce incident rates and optimize equipment/ supplies usage.
IoT and Your Network
There is a range of business benefits from IoT. In order to fully achieve these benefits connected devices will need reliable data networks to connect and transmit information. IoT will rely on specialized connectivity layers where cellular networks and Wi-Fi networks must be combined in optimal ways for data transport.
If you are ready to leverage the benefits from Internet of Things, contact us to schedule a pre-deployment assessment. The DNA team of professionals ensures your network is ready and your project is planned and completed on time and within budget.