Helping You Protect Your Organization
Dynamic Network Advisors realize that compliance is one of the most important factors for the healthcare industry. We are here to help your organization stay informed on cybersecurity risks, best practices, and temporary changes to HIPAA regarding telehealth services during the COVID-19 crisis.
TELEHEALTH & HIPAA RESOURCES
We assist with the review of all guidelines for telehealth, adjustments to HIPAA regulations, and more!
WORK FROM HOME RESOURCES
Resources for educating your employees about the added security responsibility of working from home.
COVID-19 SCAM RESOURCES
Educate yourself and your loved ones about scams using COVID-19 as the lure to trick victims.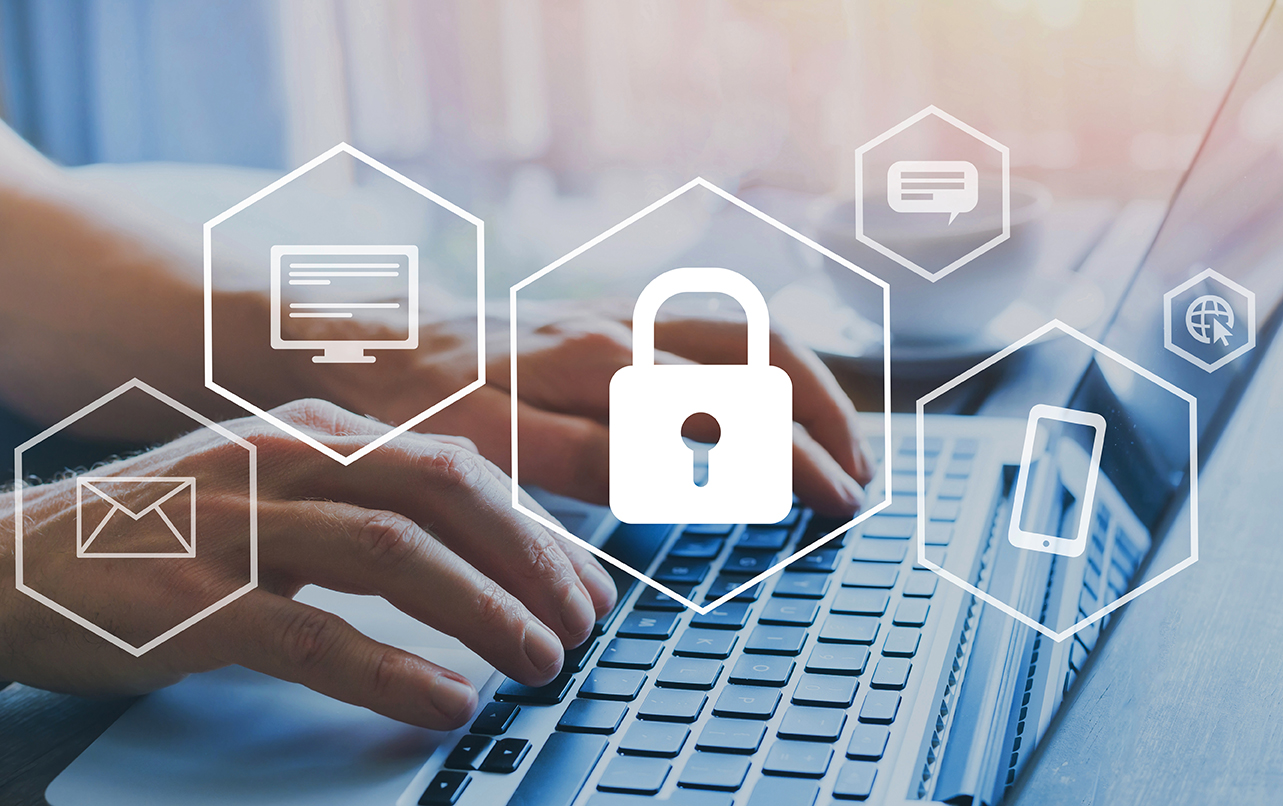 COVID-19 CREATES CHANGES TO BUSINESS STRUCTURE
The coronavirus, or COVID-19 pandemic has changed many aspects of our personal and professional lives. Many organizations have had to make the shift to a remote work environment, sending employees home to work remotely in an effort to help stop the spread of the coronavirus. In addition, many healthcare organizations have been increasing their use of telehealth as a way to communicate and assess patients during this time of uncertainty. While the healthcare industry continues to help fight back against COVID-19, these changes in the way we do business have opened a door for cybercriminals who are eagerly waiting to waltz in.
Scammers have been hard at work coming up with new and unique ways to trick unsuspecting individuals with COVID-19 scams. These scams come in all different shapes and sizes as scammers do whatever it takes to try to trick their victims. Phone scams and phishing emails have been incredibly popular during this time and include a variety of different scenarios, such as false promises for medical equipment that is in short supply, phony vaccine claims, stimulus check scams, and more! We have built a dedicated resource library to help you educate your employees on some of these common coronavirus-related scams!
The Federal Trade Commission (FTC) has received 18,235 coronavirus-related scam reports from January 1, 2020 to April 15, 2020 with losses totaling $13.44 million.
REMOTE WORKFORCE
HOW DO YOU KEEP YOUR ORGANIZATION SECURE WHEN YOUR EMPLOYEES ARE WORKING IN A REMOTE ENVIRONMENT, MANY OF THEM FOR THE FIRST TIME?
As the number of employees working from home and using cloud-based services continues to increase, attackers will attempt to collect credentials that could give them access to these cloud services, and ultimately, your organization's data. Your IT provider/department has likely set your organization up with proper technical safeguards to send your employees home to work remotely, such as Virtual Private Networks (VPNs), antivirus, and more, but is that enough? Unfortunately, with cybercriminals working just as hard to capitalize on these staffing disruptions, if you're not focusing on educating your workforce, it's only a matter of time until an employee clicks the wrong link or downloads a malicious attachment.
COMMUNICATING WITH PATIENTS DURING COVID-19
Telehealth is being used widely across the healthcare industry to help providers safely communicate with their patients during the COVID-19 crisis. While telehealth is not a new means of communication in healthcare, it is now being used more than ever before, so much that the Office for Civil Rights has issued HIPAA enforcement discretion as it relates to telehealth during this time.
The Office for Civil Rights will not impose penalties for noncompliance with HIPAA Rules in connection with the good faith provision of telehealth using such nonpublic facing audio or video communication products.
For more information fill out the form today: